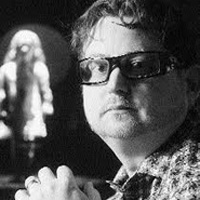 Ken Filewych
Ken Filewych has twenty years of experience editing dramatic films, television series, documentaries, music videos, commercials, lifestyle programs, news features, and sports events.
To say that Kenís career is diverse would be an understatement. Kenís work has included spending a few months in a suite with Joni Mitchell editing her ballet, working on a feature that had Leelee Sobieski and Tricia Helfer clad in bondage gear and cutting six years of Heartland, the top rated family drama in Canada. It is this diversity that allows Ken to bring his unique skills to the table, but in the end, itís always about story telling and that is Kenís specialty. Whether thirty seconds, thirty minutes, or three hours, Ken can reveal the characters and their arcs and weave them through time to tell interesting and compelling stories.
Ken lives in Calgary, Canada with his wife Jennifer and two young daughters.