After the 10th edition accomplishment, and the initiation of the "Milanese Film Academy" – the new Made in Milan International Film Society - an Honor Committee has been founded to include those people supporting the festival since its birth, and those fugures that have supported us and helped us to grow during these years. The Honor Committee Members can only be invited by the Board of Directors under the approval of the President.

----------------------------------------------------------------------------------------------------
in alphabetical order

Malek
Akkad
A graduate of the University of Southern California Film School, Malek Akkad is a twenty five-year veteran of the entertainment industry. Under his guidance, Trancas International Films, has evolved into a diverse entertainment brand, with activities in film and TV production, distribution, management, music publishing, video games and merchandising. Akkad has produced the last five installments of the successful Halloween franchise, now a classic of the Horror genre. The remake was number one opening weekend, and holds the record for the highest grossing Labor Day opening in history. Over one hundred million world-wide. He is currently in pre-production oh the next installment, Halloween 3D and developing several features and television series, with partnerships at Dimension Films, Anchor Bay Entertainment, CineTel Films, E1, Image Entertainment, and Cartoon network, to name a few.

Tomas
Arana
Tomas Arana has appeared in more than 40 films ranging from large budget Hollywood Studio pictures to Independent films in both the U.S. and Europe. His studio pictures include Gladiator (2000) (as Quintus), L.A. Confidential (1997) (as Bruening, a rogue cop), The Bodyguard (1992) (as Portman, Costner's antagonist & Whitney Houston's assassin), The Hunt for Red October (1990) (as Loginov, the Russian Saboteur), Tombstone (1993) and First Kid (1996). He played Lazarus in Martin Scorsese's controversial The Last Temptation of Christ (1988).

Howard
Askenase
Howard Askenase began his career as a Theatrical Talent Agent with the William Morris Agency in New York, transferring out to the West Coast, to the Gersh Agency in Beverly Hills. He then worked at Columbia Pictures, as the Vice President of Talent, with Krost/Chapin Productions, based at the Studio, until he opened up his own management and production company. His many personal actor clients have included Dennis Quaid, Kevin Kline and James Spader. As a consultant to several investor clients, he has produced numerous events in Hollywood and at Sundance Film Festival. In addition, Howard represents the Estates of several of Hollywood's most well-known photographers, including Frank Worth and George Hurrell.

Francesco
Baccini
Singer-songwriter belonging to the "Genoese school of songwriting", Francesco is one of the most eclectic singers in Italy. Often involved in film making as a soundtrack composer, he also starred as an actor in the movie Zoe, which was awarded the Cavallo di Leonardo 2009 in the Best Film Editing category.

Luciano
Beretta
Luciano is an expert in film editing; he was the first editor to use the Oxberry technology in advertising. He is also founder and chairman of Green Movie, the first wholly digital post-production company in Italy.

Carlo
Bevilacqua
Carlo Bevilacqua, photographer and film director was born in Palermo, Sicily in 1961. His career has spanned more than twenty years, alternating photography and direction of documentaries and video clips. He has directed numerous pieces including, a biographic documentary about Robert Wyatt, Soft Machine's singer and drummer, with Elvis Costello, Brian Eno, Phil Manzanera and Nick Mason – Moira Orfei Amore e Fiori, a colorful Pop depiction of the Italian Queen of Circus, and numerous video clips for Italian artists such as Almamegretta,Cristina Donà, Marco Parente and Antonella Ruggiero.

Jon
Bloom
Jon Bloom is an Oscar and five-time Emmy nominated filmmaker with broad experience as a director, producer, writer, cinematographer and editor. He is a renowned specialist in entertainment marketing. His production company, BloomFilm, provides creative marketing materials for promotion and advertising. He was nominated for an Academy Award as Producer/Director of the live-action short film Overnight Sensation. A Governor at the Academy of Motion Picture Arts and Sciences, Bloom also serves as Chair of the Short Films and Feature Animation Branch. His early work experience includes stints with Robert Wise, Robert Altman, and Francis Coppola.

Albert
Brenner
Albert Brenner moved to L.A. in the early 1960s and started his career as a production designer. Many of his early films were hard-boiled action features, such as Point Blank (1967) and Bullitt (1968), but he eased into light comedy with Silent Movie (1975), The Goodbye Girl (1977) and other features written by Neil Simon and science-fiction with Capricorn One (1978). He's also designed the sets for big blockbuster films, such as Pretty Woman (1990), Backdraft (1991) and The Princess Diaries 2 (2004). He has received five Oscar nominations for The Sunshine Boys (1975), The Turning Point (1977), California Suite (1978), 2010 (1984) and Beaches (1988).

Francesco
Casetti
Francesco Casetti is Full Professor at Università Cattolica of Milano, where he also serves as Chair of the Department of Media and Performing Arts. He is the author of Inside the Gaze: The Fiction Film and its Spectator (Indiana University Press, 1999), Theories of Cinema, 1945-1995 (U Texas Press, 1999), and Eye of the Century. Film, Experience, Modernity (Columbia University Press, 2008). He has been a visiting professor at many universities, including, most recently, Yale. President of the Association of Film and Television Teachers in the Italian Universities

Letizia
Centinari
A writer/poet, she has already published three books. From 1975 to 2004, she worked at the Teatro alla Scala in Milan as a consultant and coordinator of events. Letizia has collaborated with MIFF in five previous editions, lending her expertise in special events, relations with various institutions and fundraising.

Robert
Forster
Robert Forster's talent as an actor was highlighted when Quinten Tarantino, a long-time fan of Forester's early works, cast him in the role of the tough, but sympathetic, bail bondsman Max Cherry in Jackie Brown (1997), for which he received nationwide recognition including an Academy Award nomination. Following his success in Jackie Brown Robert landed several high profile roles in films such as All the Rage (1998), the Gus Van Sant's remake of Psycho (1998), and Supernova (2000) and David Lynch's Mulholland Drive (2001).

James
Hosney
Senior Lecturer at American Film Institute, James Hosney holds a BA from Occidental College. At the Westlake School in Los Angeles, Hosney created and taught courses in film, literature and American culture. He's also been the Director of the Film and Video Program at the Crossroads School in Santa Monica and has published articles on film in The South Atlantic Quarterly and the Los Angeles Times.

Martin
Landau
Martin Landau is an Academy Award winning American film and TV star whose career in acting is as illustrious as they come. Winner of two Golden Globe Awards and Emmy Award, he was nominated for two Oscar Awards for his performances in Coppola's Tucker: The Man and his Dream (1988) and Woody Allen's Crimes and Misdemeanors (1989), before taking home the Academy Award for Best Supporting Actor for his role in Ed Wood (1994). Martin Landau was the recipient of Leonardo's Horse Award for Best Actor at MIFF 2005 for his role in John Daly's The Aryan Couple (2004)

Silvia
Locatelli
Silvia earned a degree in Foreign Languages & Literatures with a thesis in American Literature and Cinema on The Great Gatsby: from the novel to the "movie translations". She started working as a journalist 20 years ago (local news for her city newspaper, then crime news for a magazine). Since 1995 she has been working at Italian ELLE magazine, in the Features Department, where she is Senior Editor (in charge of the Entertainment & Cinema area).

Riccardo
Magnoni
Strategic Advisor & Buyer in foreign markets, Riccardo since 2004 has been Chairman of One Movie, film and television distributor that boasts a catalogue of more than 300 movies between art movies, horror films, thrillers and action movies. He publishes over 50 magazines under the Rendering brand, which he also owns.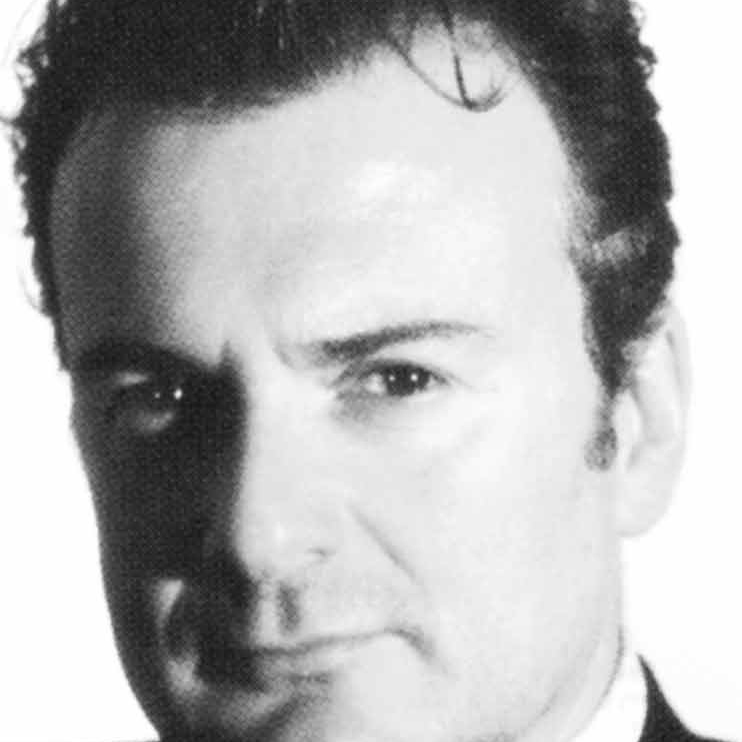 Guglielmo
Marchetti
Ex seller at Walt Disney Italia, Guglielmo over the years has gained great experience in the distribution area - above all of DVDs in Italy – and became, in 2003, CEO of Mondo Home Entertainment. The company under his management made its debut on the stock exchange, took over Moviemax Italia and became one of the major players in the Italian movie business.

Giuseppe
Massaro
Born in Rome, sociologist, since 2003 member of the David di Donatello's Jury (Italian Oscar). He started its professional activity, in the 80's, as copywriter in the advertising business, while writing for Araldo dello Spettacolo, the oldest trade cinema magazine in Italy. He also founded Flying Colours Films, an Italian production and distribution company, producing two feature films (Dangerous Women and Train without smiles). For several years he was the Head of International Relations of ANICA - Italian Film, Audiovisual and Multimedia Industries Association and since 1996, he has transferred his professional experience to MEDIA Desk Italy. Now he's the Head of the national office of MEDIA Programme, the most important European Union initiative of financial support to audiovisual sector.

Morando
Morandini
Raised Como, Morando Morandini started off as a journalist, writing for the newspapers La Notte (1952 to 1961), Stasera (1961 to 1962) and Il Giorno (1965 to 1998), dealing with cinema, television and theater. Morandini is author and editor of several volumes of film history, including The History of Cinema published in 1998. In 1995 he wrote the autobiographical book- Methods Are Not That Critical, full of reflections and advice regarding the film critic profession. In 1998 he won the Prix Flaiano for film criticism. Since 1998, together with his wife Laura and his daughter Luisa, he has put together Dictionary of Films that is since published annually by Zanichelli.

Sandra
Oh
A natural-born scene stealer, this versatile actress made a splash in her native Canada in TV-movies and films, receiving two Genie Awards for Best Actress (Oscar equivalent in Canada). She became a familiar face on U.S. television on Arli$$ as a sports agent's sassy assistant. Oh continued to appear on the big screen, co-starring in Hollywood hits such as Under the Tuscan Sun and the Oscar-nominated film Sideways. In 2007. she landed a star-making role of a sexy and sarcastic doctor on the hit drama Grey's Anatomy , a role that has earned her a Golden Globe and numerous Emmy nominations. Sandra Oh is the recipient of Best Actress at MIFF 2001 for her performance in Michael Radford's Dancing in the Blue Iguana (2000).

Nino
Pansini
Nino is a renowned cinematographer; he has been working behind the camera in Hollywood for over 20 years, making it possible to produce such movies as Blade (1998), Herbie Fully Loaded (2005), Kites (2009) and Surrogate (2009). He also worked at several TV series.

Andrea G.
Pinketts
Winner of several literary awards, Andrea is both a writer and a journalist. Author of several noir/grotesque novels, he has created a recurring character – his alter ego Lazzaro Santandrea – and he follows him in his odd adventures set in present-day Milan. The critics consider him a postmodern author, thanks to his unconventional and desecrating style.

Folco
Quilici
Award-winning Italian filmmaker/journalist Folco Quilici is renown for his short and full length documentaries, many of which were made while he embarked on scientific expeditions around the world. Born in Ferrara, Quilici was a lawyer before enrolling for two years in the Centro Sperimentale di Cinematografia. His best known films are the award-winning The Lost Continent (1954) and The Lost Paradise (1955).

Francesco
Quinn
Perhaps best known for his portrayal of underground drug king Rhah in Oliver Stone's Academy Award-winning Platoon (1986), Francesco Quinn is one of the film industry's most versatile young actors. Intent on following in the footsteps of his father, Oscar winner Anthony Quinn, Francesco has made a name for himself, racking up impressive TV and film credits. Some of his recent works include Cut Off (2006) starring Malcolm McDowell, Michael Madsen film Afghan Knights (2007), the television film The Pledge starring Luke Perry, and the Quentin Tarantino produced Hell Ride (2008) starring Michael Madsen and Dennis Hopper.

Giuseppe
Rizzi
Former Milanese artist, he studied at the Accademia di Brera and at the Scuola di decorazione del Castello Sforzesco. Following the footsteps of the 20th Century avant-garde researches, Rizzi looks into abstract and expressionism. He never looses entirely his figurative setting environment and approaches wide spatial configurations with a strong composition taste. He exhibited in Italy and abroad, including Istambul and Switzerland. His Works are shown in state and private collections. Winning many prizes Rizzi has been selected among many others to build all the First Edition's Awards at MIFF 2000.

Lorenzo
Soria
Lorenzo Soria is the Los Angeles correspondent for the Italian Weekly L'Espresso. He is a former president of The Hollywood Foreign Press Association, the organization that produces the Golden Globe Awards.

Tommaso
Tuppini
Born in Verona and PhD in Philosophy, Tommaso is currently working as a Professor at the University of Verona Faculty of Education. He is also editor at the philosophy and culture magazine Secretum and has published several books and written some essays focusing on the relationship between philosophy and cinema.

Francesca
Vitale
Francesca Vitale is a litigation lawyer. Her law firm is based in MIlan. She has special skills and practical experiences in the areas of copyright, entertainment law and intellectual property. Francesca Vitale is also a writer and professional actress.

Gregory
Widen
Gregory Widen, a celebrated writer/director, graduated from UCLA's screenwriting program shortly before selling the script for Highlander in 1986. Widen worked as a firefighter for three years. He witnessed a friend killed by an explosive backdraft, which became the basis for his screenplay for the movie Backdraft (1991) starring Robert De Niro, Kurt Russell and William Baldwin. In 1995 he directed the horror movie The Prophecy starring Christopher Walken.