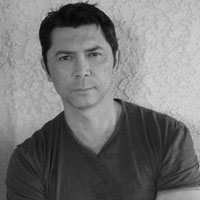 Lou Diamond Phillips
LOU DIAMOND PHILLIPS' artistic versatility has allowed him success in theatre, television and feature films as well as directing, writing and producing. He can next be seen opposite Edward James Olmos in the film "Filly Brown" at Sundance 2012, and on the new A&E series "Longmire" opposite Katee Sackhoff and Robert Taylor.
Phillips first came to the public's attention when he starred as Richie Valens in "La Bamba." He then solidified his reputation in "Stand and Deliver," for which he won the Independent Spirit Award for Best Supporting Actor and received a Best Supporting Actor Golden Globe nomination. Phillips also co-starred in Ed Zwick critically acclaimed drama, "Courage Under Fire", where he received strong reviews and a Blockbuster Award for Best Supporting Actor. Recently he starred in "CHE", alongside Benicio Del Toro and Benjamin Bratt. Other notable film credits include "Supernova", "Hollywood Homicide", "Young Guns", "The Big Hit", "Brokedown Palace" and "El Cortez."
Phillips earned a Tony nomination for Best Actor, for his performance as the King of Slam in the Broadway production of Rodgers & Hammerstein's, "The King and I," which received six Tony nominations in all. He recently starred in the national tour of "Camelot," as King Arthur.
On television, next up for Phillips is a guest star role on the season premiere of the fourth season of "Southland". Earlier this year, he wrapped a recurring role on ABC's "Cougar Town" and the final season of the SyFy series "Stargate: Universe" alongside Robert Carlyle and Ming-Na. Lou also had a recurring role on the hit CBS series "Numb3rs" as "Agent Ian Edgerton" during its six year run. A few of his other memorable television credits include: "Chuck", "Psych", "Law and Order: SVU", "Wolf Lake", "The Beast" and "The Triangle."
As director, Phillips most recently helmed the Hallmark Channel movie "Love Takes Wing" in 2009. He made his directorial debut with the psychological thriller "Dangerous Touch," which he co-wrote for HBO. Lou has also directed episodes of "Resurrection Blvd.", "The Outer Limits", and "The Twilight Zone."
Phillips, originally born in the Phillipines, was raised in Texas. He currently resides in Los Angeles with his wife Yvonne. He has four daughters Indigo, Grace, Isabella and Lili.